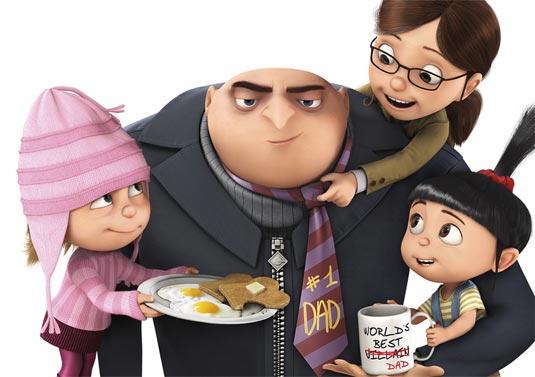 I was blessed by being born into a great family. My birth parents are my parents. They have been together for over 30 years and built a beautiful life for our family.
I would be naïve to think that all children have the same life I had. Some were not born to the parents God wants for them. Some are adopted as babies. Some wait for years to meet their parents and are raised by birth parents, foster parents, social services, grandparents, or other relatives in transit before meeting the parents they are meant to have. Due to an all too often broken system, many children never get the parents that they deserve.
Adoption has had a strong place in my heart for years. Growing up in a church where foster children regularly frequented our youth group, children's ministries, and nursery, I learned about social services and what they do for children at a young age. A close friend of mine is adopted. Friends from church have adopted babies from America, as well as all over the world. A family friend has embarked on the journey of adopting three beautiful children who, truth be told, adopted the family years ago, before any legal actions were taken. The young husband and wife have been married for just a few short months, but the building blocks of this family began assembling years ago-before they had even met. They are just mid 20-somethings already are caring for three children. Two beautiful little boys-brothers, with eyes that could melt the coldest heart, and a blonde, curly-haired, street smart sister- not quite school age, but knows how to work over any adult with her precious face and spunky attitude. Though the adoptions are not final, they are a FAMILY. They are the mommy and daddy that these kids trust with the most precious of things that mommies and daddies do: Bedtime stories, Barbie and Cars band-aids, and making the scary things in life go away. These kids have seen worse things in their few years on this earth than I have in my 26, but they finally have a family that will do whatever it takes to stick together. Read more about this precious family HERE. It's such a cool story.
Adoption has surrounded me and fascinated me for years. Maybe that is God's way of telling me that someday I will adopt a child? Maybe it's just God's way of telling me to pray for adoptions and help educate the world of a process that is challenging, rewarding, frustrating, and beautiful all at the same time.
A guy with whom I went to high school is currently embarking on this journey with his wife. Adam and April are a young couple who have a heart and a clear calling to adopt a child-who knows, maybe more than one! Their journey is one that I've been following a bit through facebook and April's blog-which you can check out HERE. They have gone through mountains of paperwork, several home visits, and endless saving and fundraising. I am sure that they have felt frustrated on more than one occasion. Though, you would never know it by reading their blog. They have a grace and peace about them that is clearly carrying them through the process. It's really beautiful to read about.
One thing that I love about the blog is how they address some sensitive issues that surround adoption. April speaks candidly about domestic vs. overseas adoption. She speaks about infertility and how that leads some couples to adoption. They have no reason to think that someday they will not be able to
naturally conceive-yet adoption has always been "Plan A" (love that post, April!) for their family. She speaks openly about race-often a hot-button topic in adoptions. She also speaks about open adoption, and the possibility of having a relationship with birth parents. They talk about their pro-life stance, which helped lead them to domestic adoption. Check out the blog. It's a very cool read.
Now, I am not writing this because they asked me to. I did get clearance from them prior to writing and featuring their blog, but this was done on my own, because I have a heart for families of adoption. Maybe you feel a connection to adoption. Maybe you think someday you might like to adopt a child. Maybe you were adopted yourself. Maybe you are just a sucker for a happy ending. Whatever the case
may be, there are a couple of ways you can help this couple grow into the family that they are meant to be.
1. First and foremost-say a prayer. Pray for birth-mothers who are right now, at this very moment making decisions about the life of the unborn child they carry. Pray for adoptive parents who are going through the process. Excited. Scared. Joyful some days, somber the next. Pray for peace. And most importantly, pray for the children of adoption of all ages. Some meet their adoptive mommies and daddies days after birth. Some, months after birth. And some go through terribly painful situations for years before meeting the parents meant for them. Pray
for them to know that there is someone out there who loves them already-and hasn't even met them yet.
2. Contribute financially. Again, No one asked me to feature this blog to ask for donations. However, the adoption process is not a cheap one. If you can give $10 and pack your lunch tomorrow instead of buying in the cafeteria. Trade a few happy hour cocktails for the beer on special tonight. It can add up. It can get this couple closer to their goal and closer to finding their child. They need to reach this goal soon-time is ticking! It's Christmas. Help them get the ultimate Christmas gift.
If you are considering contributing to this cause, check out a new way the Swigers are fundraising. They have opened an online storefront through Just Love Coffee, which allows them to sell coffee, with proceeds going towards the adoption.  They receive $5 for each bag purchased, and if you buy 3 bags, you get the 4th for free! Sacrifice your fancy Starbucks cup and brew your own for a while! You'll be getting more bang for your buck, and if you buy some fancy creamers, you'll never even know the difference! Plus, along with the warm feeling a hot cup brings, you'll get the warm feeling that comes from helping someone get the best gift possible.
3. Share the story! There are tons of families impacted by adoption. Maybe you know someone else who has a heart for adoption. You'd be surprised –there are people who have been touched by adoption and you've got no idea. Share Adam and April's story with them. The more people who know, the more people will pray. And who knows? Maybe someone you share the story with will feel led to give to this precious, growing family.
Have you been touched by adoption in your life? Share your stories. We would love to hear them.
Cheers.